Operational transformation projects (change management) focused on driving efficiency and productivity, along with assessing an organization's maturity level in relation to operational excellence. Our consultants work closely with teams, implementing lean, Six Sigma, and kaizen methodologies in change management to achieve successful results.
The impact of an operational improvement project has effects on all functional areas of an organization...
Supply Chain

|

Logistics

 |

Production

|

Maintenance

|

Quality

|

Procurment

|

Information Systems

|

Human Resources

|

Services

|

Office

|

Management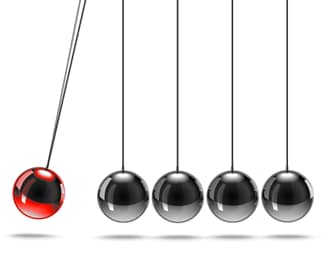 consultants since

2009

...
Since 2009, LEANKED has been the ideal and trusted partner for enhancing competitiveness and operational efficiency in organizations. Through specialized consultancy, digital and technological transformation, personalized training, layout design, and coaching and mentoring services, LEANKED possesses the qualification and experience required to drive operational success in organizations across various industries.
Get in touch with us today to discover how we can help your organization achieve operational excellence.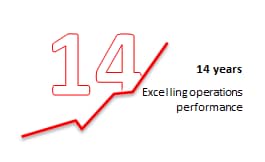 At Leanked, transformation projects are custom-designed to meet the unique needs of each client...
Despite the increasing visibility of continuous improvement, most organizations focused on enhancing their performance choose to initially implement an innovation-based transformation (kaikaku) to achieve a high level of performance. In a second phase, they opt to implement a philosophy of continuous improvement, ensuring the sustainability of the changes achieved in the first phase and gradually adding further improvements to maximize performance, thereby transforming the organization into a true leader to follow.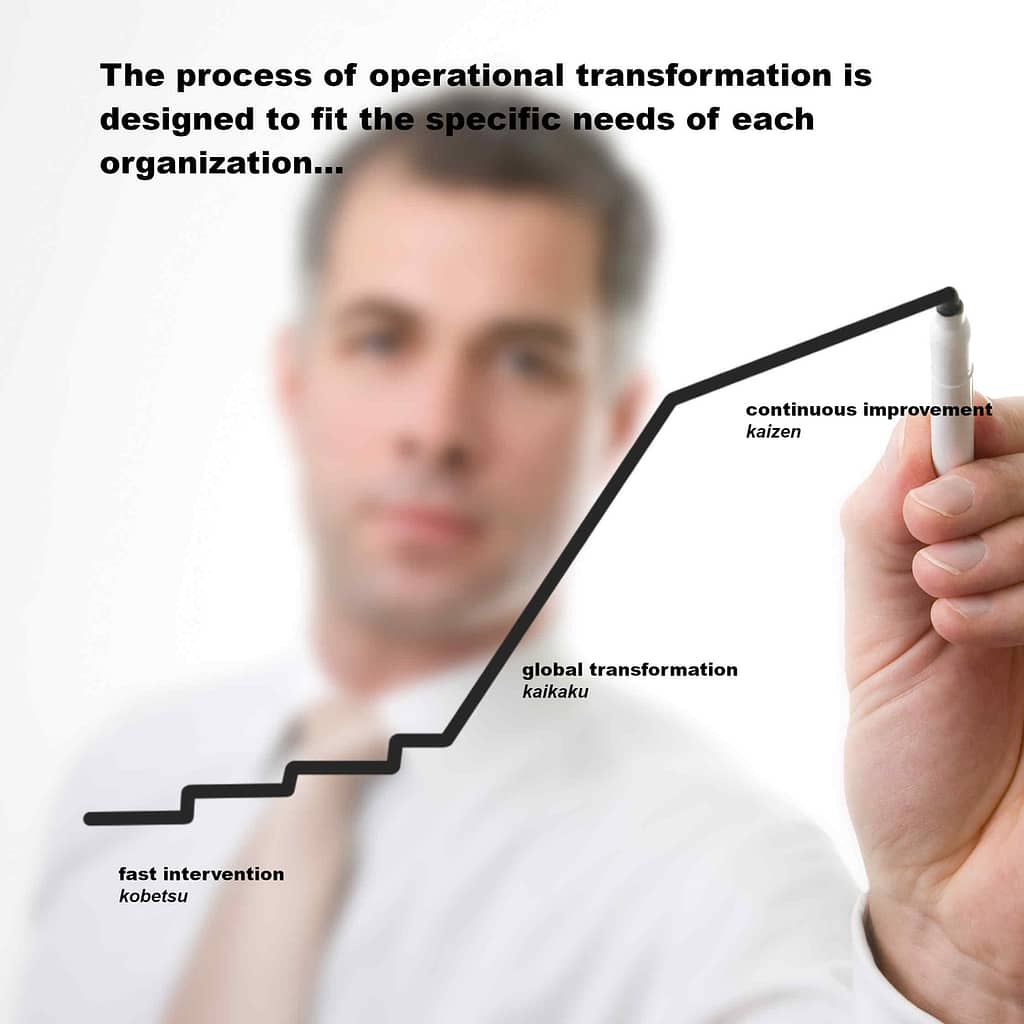 Stages of an operational transformation project...
1st Phase: LOP   
Leanked Operational Planning
2nd Phase: LOIP
Leanked Operational Improvement Project
3rd Phase: CONSOLIDATION
System Consolidation, with performance monitoring and focus on process optimization.